3
Operating sites across the North
8.5m
Residents serviced via 10 local authorities
We are committed to sustaining and improving the environment through the careful consideration of the waste treatment facilities we provide and the way in which they are constructed and operated.
Our Locations
Willerby (Head Office)
Albion Lane
Willerby
East Yorkshire
HU10 6TS
Crewe
Leighton Grange
Middlewich Road
Crewe
CW1 4QQ
Esholt
The Avenue
Apperley Lane
Esholt
BD10 0PD
Willerby
Opened in April 2015, this state of the art In-Vessel Composing (IVC) facility is located in Willerby, near Hull. The plant, which utilises the proven and highly regarded Dutch 'GICOM' technology, converts biowaste collected from households in Hull, East Riding of Yorkshire and Greater Manchester into BSI PAS 100 certified compost for use in horticulture and agriculture.
Recycling up to 90,000 tpa of garden and food waste into quality compost
Servicing circa 400,000 households
15 Acres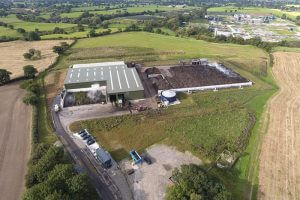 Crewe
Our latest development, this £7m GICOM In-vessel Composting (IVC) and Aerated Static Pile (ASP) composting facility opened in January 2020 at the Cheshire East Council owned site in Leighton, near Crewe.
Recycling up to 75,000 tpa of garden and food waste into quality compost
Servicing circa 420,000 households across Cheshire East and Greater Manchester
10 acres
Esholt
An open windrow composting facility on the Yorkshire Water site at Esholt, near Bradford. The site can recycle up to 75,000 tonnes per annum of household garden waste from the surrounding West and South Yorkshire areas.
Recycling up to 400 tonnes per day of garden waste into quality compost
Servicing circa 1 million residents in Bradford, Leeds & Rotherham
7 acres of the 32 acre Yorkshire Water site
Business Waste
We offer the most sustainable and cost effective solutions with unbeatable service levels
Household Waste
We provide services for 10 local authorities, covering 3 million residents
Contact Us
We're here to help, whether you're looking to work with Wastewise or if you have any questions about how we operate.